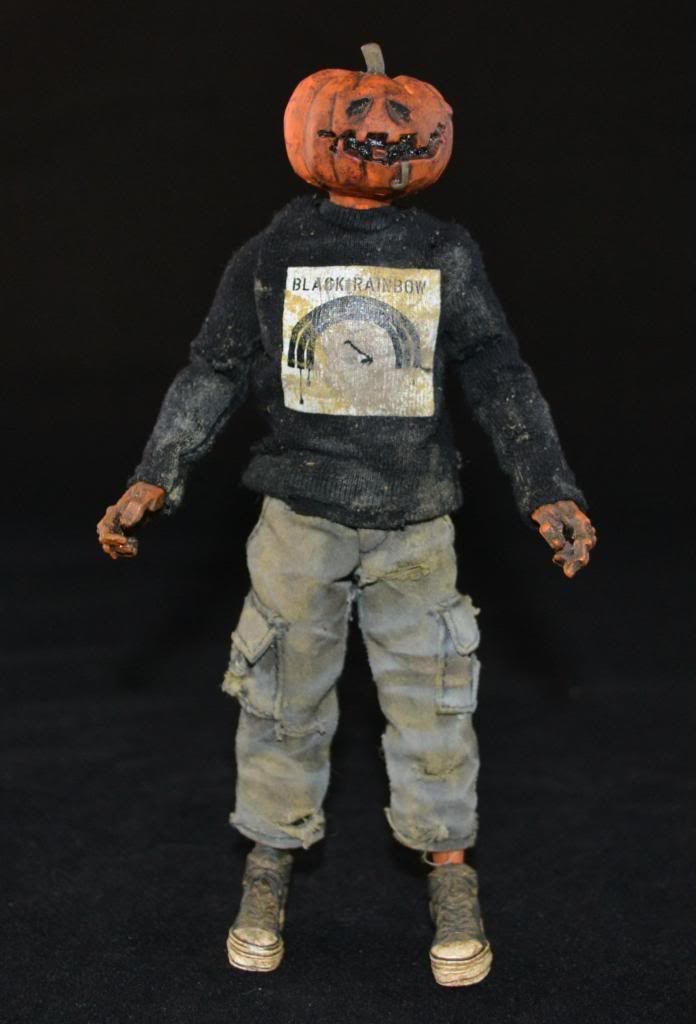 As the rising sun lays an end to Devil's Night, so stirs the Ghastly Halloween Zombkin. But his time is not just yet, although very soon. The Harvest is coming. 
As the last vestiges of daylight give way to the night so does the ground which Zombkin has called home for the past year. For it is time to accumulate the nutrients for his cultivation, to safeguard his yearly resurrection.  But time is short, an hour at the most and the shadowy, moonlit night is already accentuating his body's deterioration. 
The Pumpkin Patch is calling to him. It needs the flesh of 31 victims to ensure his restoration. The cycle of murder must continue…..